Edith
I grew up in a polygamous family, with 6 siblings. I am the first-born, so I grew up being responsible for the rest of my siblings. I grew up in Western Kenya in a village where the main activity is farming. My parents are separated but we lived on a farm with my mom and my paternal grandmother, who was a teacher.
After she retired, she continued with her farming and we helped her. Sometimes we went to help my grandfather who is a medical doctor in his clinic. I left Kenya last year. I was 30 years old. In Kenya, I worked as a journalist for a few months because I studied Linguistics, Media, and Communication. But I got tired of journalism, so I moved into the hospitality industry and worked in hotels. I loved almost everything about my life in Kenya. Being with my siblings, going to the beach, working on the farm, visiting my grandparents are some of my favorite memories. I came to Europe because of love.
I came to Europe because of love.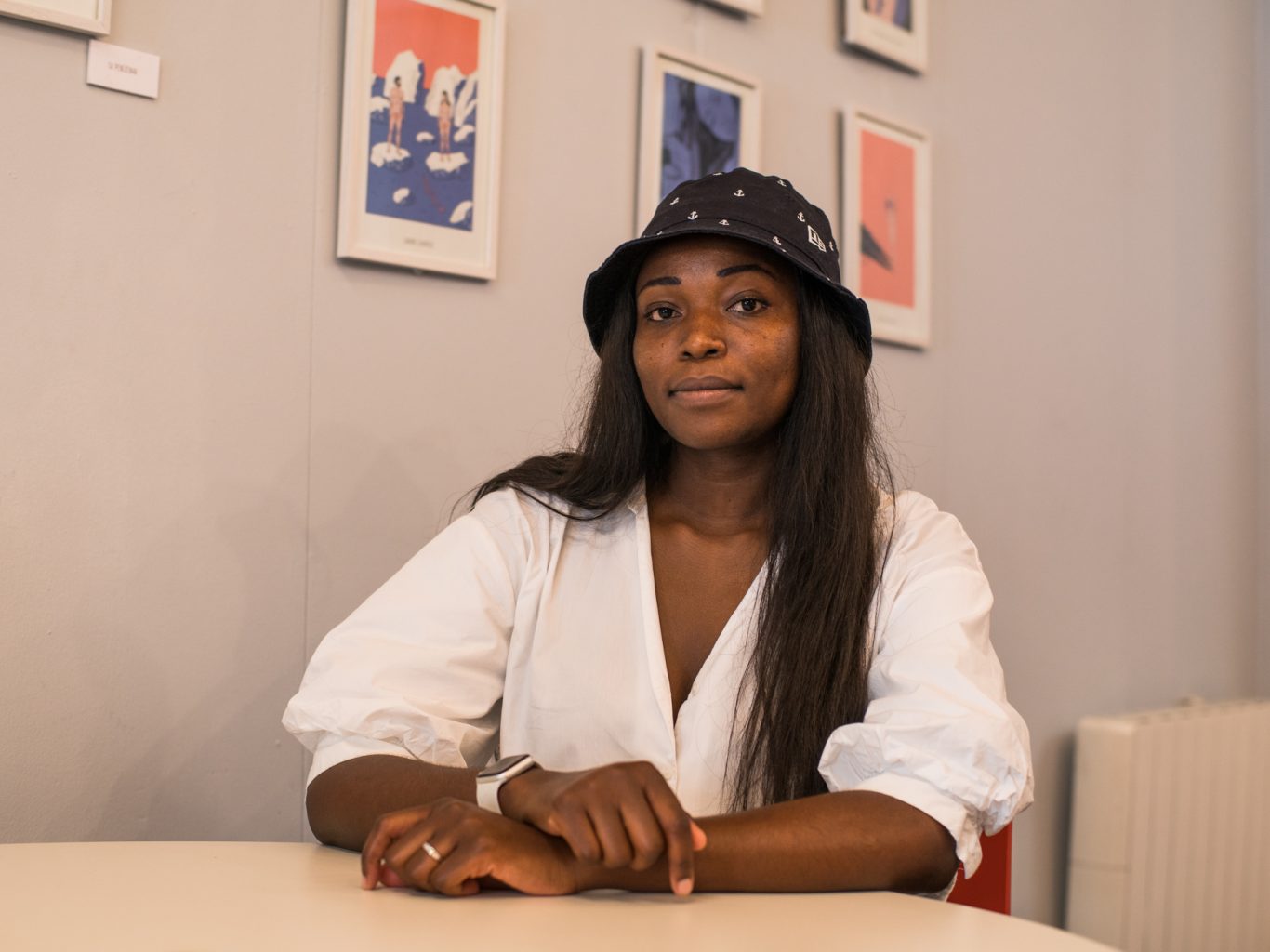 I met my partner and he was working in Barcelona. I decided to move here and live with him. It was a pretty easy decision. I was tired of living in my small town in Kenya. It was a place where everyone knows everyone, so I got tired of living there. Barcelona was a great new opportunity for me. I first went to Italy with my husband. We had tried applying for a Spanish visa before we got married but I was denied, so we started in Italy and then were able to move here. Life in Barcelona was an easy adjustment. The weather is perfect, and the people are very welcoming. I love the architecture of the city. I love the food. The only challenge I faced was with the language. I learned Spanish from the internet and watching movies.
Open Cultural Center also helped me improve my Spanish skills for a few months. At the moment, I am not working yet because I was waiting for my residence permit which arrived a few months ago. I am looking forward to finding a job. I am not exactly sure what I would like to do, but I am interested in plants. So, I am looking into plant science. I might also try to go back to school and do a master's in communication or languages. With the pandemic, it is kind of hard right now, but I hope to go back to school and find a job.
Share This Story:


Photographer
Matias Chiofalo
Matias Chiofalo is a documentary photographer who focuses on social problems and the human being.
If you have power to share your story with us we are waiting for it.
For sure we will do all our best to protect you safety.