UNTOLD STORIES
"Untold Stories" is a youth initiative, dedicated to telling the stories of people who have made their home in Barcelona. This platform aims to engage more with people who have inspiring stories to share, thus revealing the richness and diversity of the cultures that meet in this city every day. Through interviewing people from different backgrounds and cultures, we would like to promote a sense of solidarity and intercultural dialogue, at the same time illustrating the fact that we are all different, each of us in our unique way.
About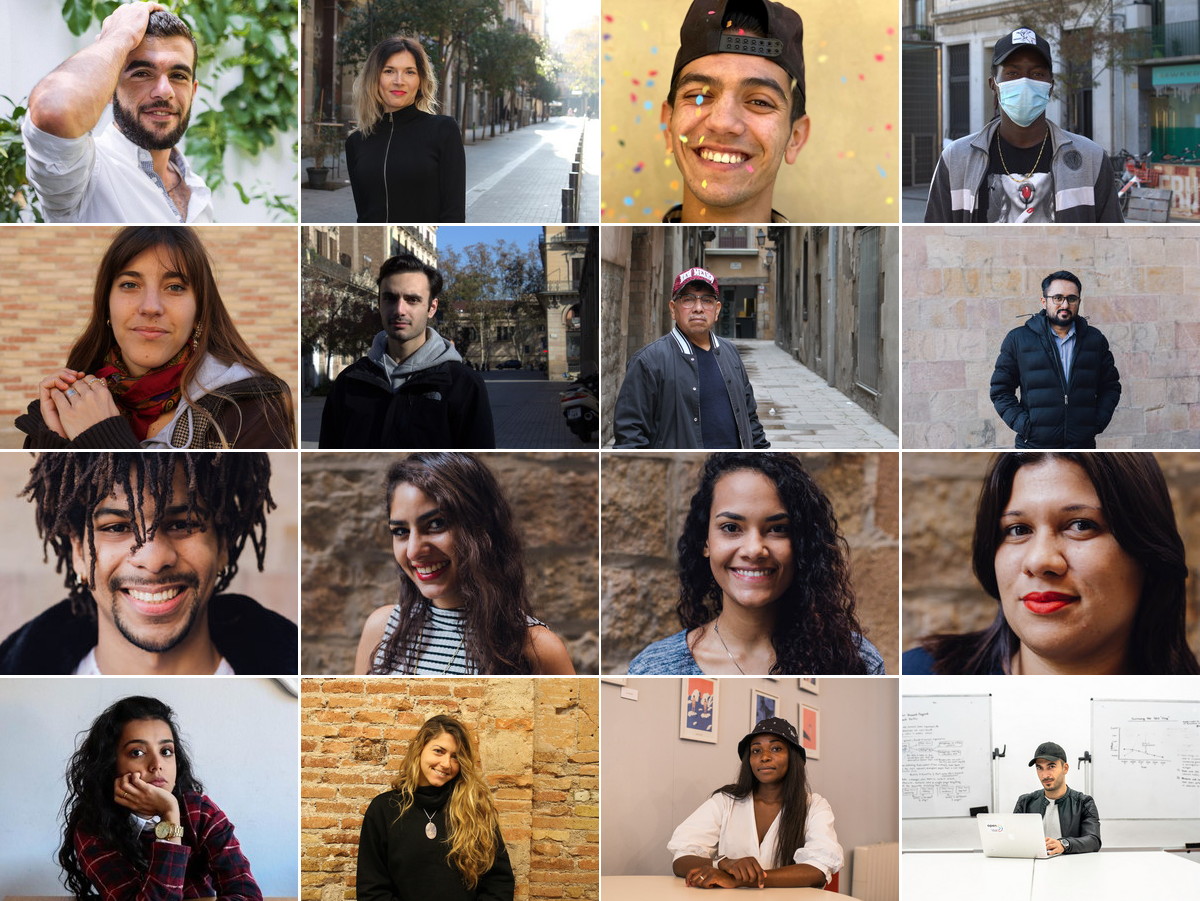 27
Countries
40
People
1
Barcelona

Vera, Vorzel/Kiev/Toulouse
" When I woke up at their place the next day, the first thing I did was call my fellow evacuees. "
The beginning of the war did not take me by surprise — the impending disaster has been hanging in the information space since at least January. In February I did everything, except that she didn't make a will. I went to the hairdresser and salon beauty. I called all my friends — I promised someone something and didn't give it back. As a woman with a Soviet past, she paid for an apartment.
Read story

Inna, Kharkiv/Kremenchug
" When I think about Bucha, Gostomel, Irpen, Kherson, Kharkiv, Mariupol, Chernihiv and other cities, I feel a wild hatred for Russia. "
I am a developer, I have been living in Kharkiv for 10 years. On the 24th I woke up and saw a bunch of notifications in the Nekhty channel that the war had begun. I didn't hear any explosions. Surprisingly, I didn't panic — they say people with chronic anxiety behave calmly in such situations. I digested this information, woke up the young man with the words "sunny, wake up, just don't worry, but the war has begun." Only now do I realize how stupid it sounds.
Read story

Natalia, Irpen/Transcarpathia
" I'm trying to fight fear, but I understand that it's already a part of me "
I'm scared. This fear is probably with me for the rest of my life. And you can't calm yourself down with arguments, or reflections, or anything. For two months now, this is the only constant emotion. We managed to leave from Irpen.
Read story

Sonya, Kiev
" Do you know what it's like to wake up at 5 in the morning from explosions outside the window? "
The girl Sonia, who was once 21 and had a cheerful happy youth, is no longer writing to you. A woman writes to you. I'll start since my family and I were not affected, that's why I thought I didn't have the right to share your experiences. I am alive, my loved ones are alive, which is why I constantly feel a hellish sense of guilt in front of the victims. Yes, a rocket hit my house, but it doesn't matter at all. I am relatively safe near Kiev.
Read story

Anya, Kharkiv/England
" At the same time, kind people met on my way: one girl from Israel offered to stay in her hotel room for two weeks for free. "
Hi, it's me, Anya from Kharkiv. My story about the war began in Georgia. On February 23, I had a return ticket to Kiev. I had already checked my suitcase into the luggage and was waiting for my plane in the departure hall with my son and husband. It was about 11 pm. Before that, the flight had already been postponed for 12 hours, and we were waiting for the landing again.
Read story
If you have power to share your story with as we are waiting for it.
For sure we will do all our best to protect you safety.
Open Cultural Center
Improve the life quality and promote the social inclusion of refugees and asylum seekers through education and community activities in transit areas.
Open Cultural Center (OCC), previously known as Idomeni Cultural Center (ICC), is an organization formed by volunteers that carry out both educational and cultural programs with refugees currently living in the camps in Greece.
The OCC was set up in early April 2016 and came from a collective initiative from independent volunteers working in the Idomeni refugee camps. Refugees and international volunteers worked together to give classes and create a safe environment for children as well as adults, where these could continue to learn despite living in the camps.
The ICC also hosted cultural activities and events such as art and music classes, open-mic performances and movie nights. In Idomeni, the Cultural Center quickly turned into a significant resource in the camp, with over 150 children and over 80 adults attending the classes and events.